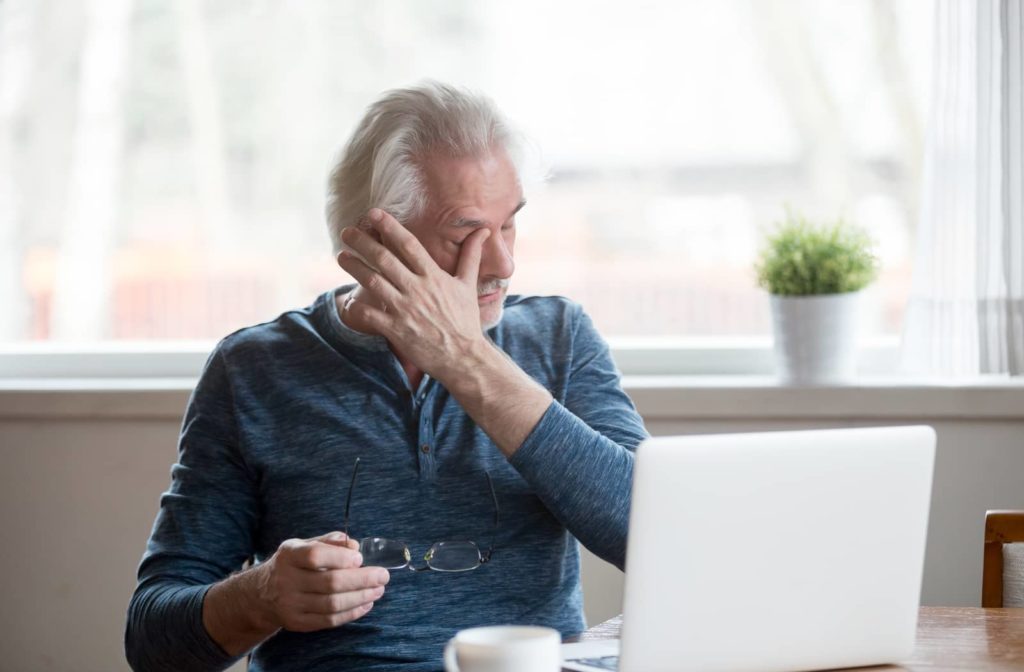 Maybe you've experienced this before: you're sitting at work or at home when suddenly your eyes start to feel itchy. That itchiness slowly grows into wateriness and, before you know it, you're looking for the nearest bottle of eye drops.
If this has happened to you, you may be experiencing symptoms of dry eye syndrome.
Dry eyes are annoying as they are uncomfortable. On top of this, dry eyes can also occur at the least opportune moment, keeping you from being productive at work or relaxing comfortably.
So, what are you to do? Today, we'll break down what dry eyes are and what treatments you can find at Whitby Family Eye Care so you can get back to seeing and feeling your best!
What Are Dry Eyes?
Before we dive into what treatments are available, we should take a look at what dry eyes are. At a glance, dry eye syndrome can be caused by a variety of factors, all of which affect the quality of your tear film.
Your tear film is made of 3 distinct layers (or ingredients): a mucin layer, an aqueous layer, and a lipid layer. Each of these serve their own distinct purpose:
Mucin is the layer that helps keep the rest of your tear film fastened to the surface of your eye.
The aqueous layer is responsible for keeping your eyes feeling hydrated and comfortable.
The lipid, or oil, layer keeps your eyes seeing clearly while also preventing the aqueous layer from evaporating.
All 3 work together to keep you seeing clearly and your eyes feeling comfortable. However, when any of these layers become affected, it can cause dry eyes.
What Could Cause Dry Eyes?
Let's take a look at what could cause dry eyes. Symptoms can be relatively similar for different patients, but the source of the issue could vary.
Meibomian Gland Dysfunction
Around the rims of your eyes are a series of glands known as meibomian glands. These glands are responsible for providing your eye with the oils it needs to see clearly and prevent the aqueous layer from evaporating.
However, if they become blocked or clogged, it could lead to symptoms of dry eye. This condition, also known as meibomian gland dysfunction, can then lead to inflammation of your eyelids (blepharitis), exacerbating your symptoms.
Ageing
For some patients, it may be possible to experience decreased tear production simply as a result of ageing. If you're over the age of 50, you may have a higher risk of developing dry eye due to decreased tear production.
Health Conditions
There are a variety of different health conditions that could attribute to the development of dry eye. Some of them can include:
Diabetes.
Thyroid disorders.
Sjogren's syndrome.
Rheumatoid arthritis.
Lupus.
Scleroderma.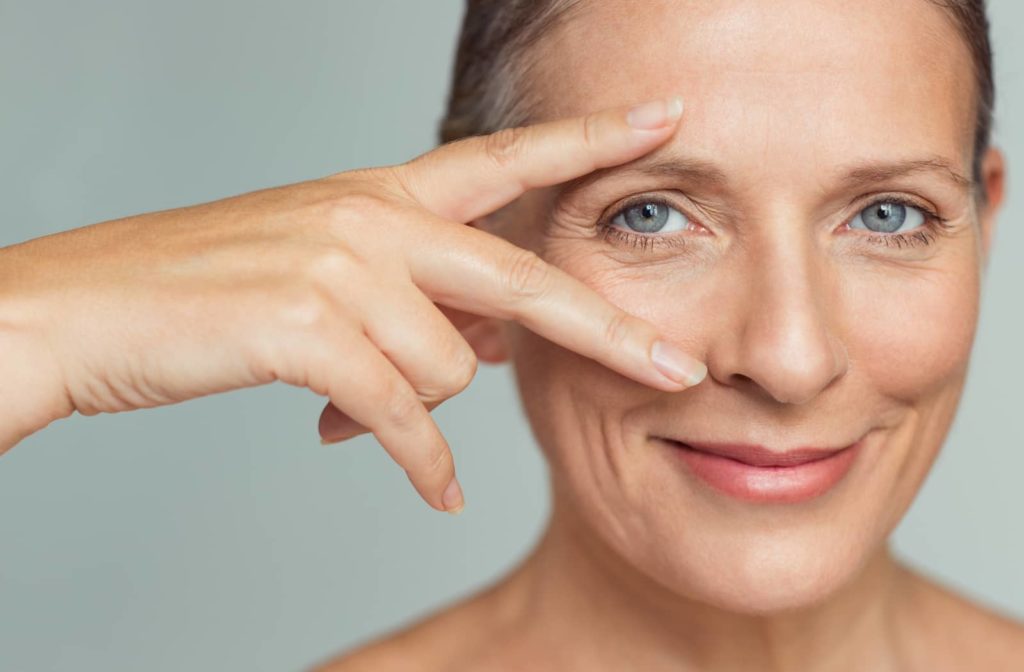 Treatment Options for You!
Each case of dry eye is distinct. To ensure you're finding the right solution to match you and your eye's needs, please request an appointment with your optometrist today!
Eye Drops
Eye drops are one of the most used tools to help alleviate dry eyes. However, there is a vast library of different eye drops out there on the market, and some of them may not be the right match for you.
In some cases, your optometrist may recommend medicated eye drops, including Restastis and Xiidra. Restasis can help increase your eye's ability to produce natural tears, and Xiidra can help target signs of inflammation on the surface of the eye.
Bruder Masks
If you're experiencing meibomian gland dysfunction, a Bruder heating mask may be able to provide the relief you crave.
Bruder masks are a set of heated eye pads that rest on your eyelids. While they sit, they melt away the blockages in your meibomian glands. The result is an improved flow of oils from these glands, keeping your tear film healthy and comfortable.
Blephaclean
Blephaclean are wipes designed with therapeutic ingredients to help treat symptoms of blepharitis. Use these wipes as recommended by your optometrist to clean areas around your eyelid, which may have crustiness and irritation.
If you're suffering from dry eyes, your optometrist can help find the right treatment for you. At Whitby Family Eye Care, we take the time to diagnose the cause of your dry eyes to find the most effective treatment. Book an appointment today for your comprehensive dry eye assessment.