About: Dr. Leslie Fitzgerald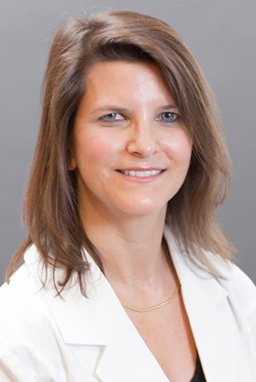 Dr. Fitzgerald completed her Bachelor of Science degree in Biology at The University of Western Ontario in 1988 and continued her professional studies at The University of Waterloo. She graduated with her Doctor of Optometry degree in 1993. Dr. Fitzgerald completed her clinical internship at The Oxford Eye Hospital, in Oxford, UK, gaining valuable skills in the treatment and management of eye diseases. In 1996, she pursued advanced studies in the treatment and management of ocular disease at Northeastern State University, in Tahlequah, Oklahoma.
She practiced for 3 years in Oshawa before establishing the Whitby clinic in 1996. Dr. Fitzgerald has practiced in the Durham Region for over 20 years; a fact she's very proud of. Dr. Fitzgerald also worked as a part time staff Optometrist at TLC Laser Eye Centers in Toronto for 7 years, where she developed advanced skills in laser vision correction care.
She is a member of The Ontario Association of Optometrists and The Canadian Association of Optometrists. Dr. Fitzgerald has special interests in laser vision correction and eye health promotion.
Posts by Dr. Leslie Fitzgerald :